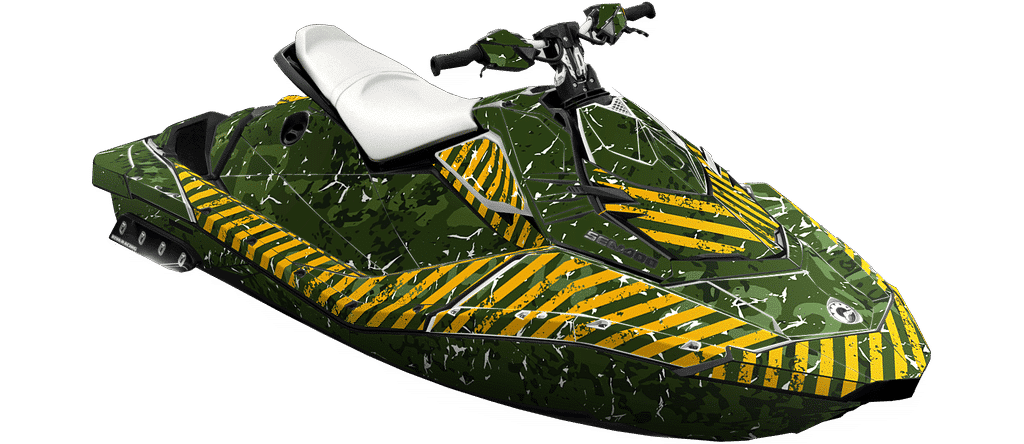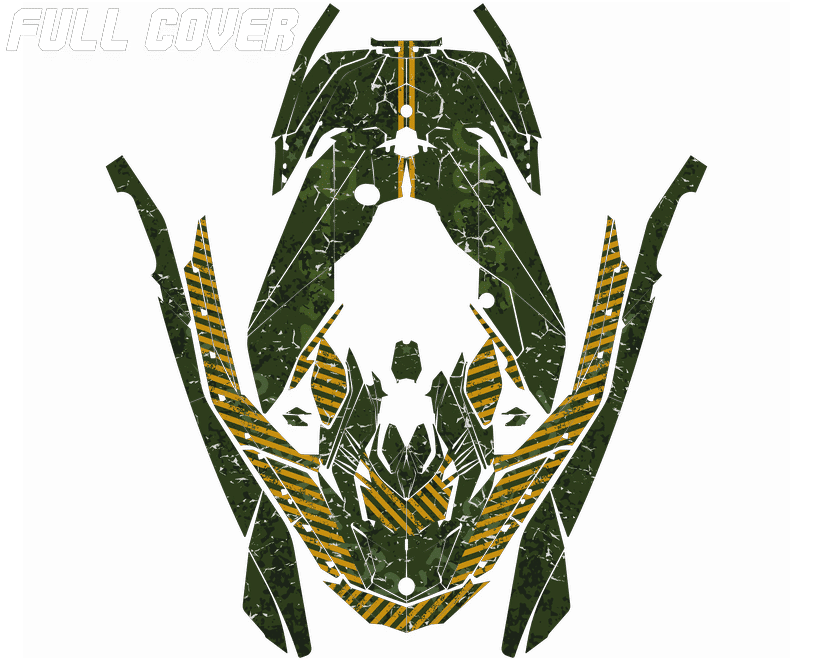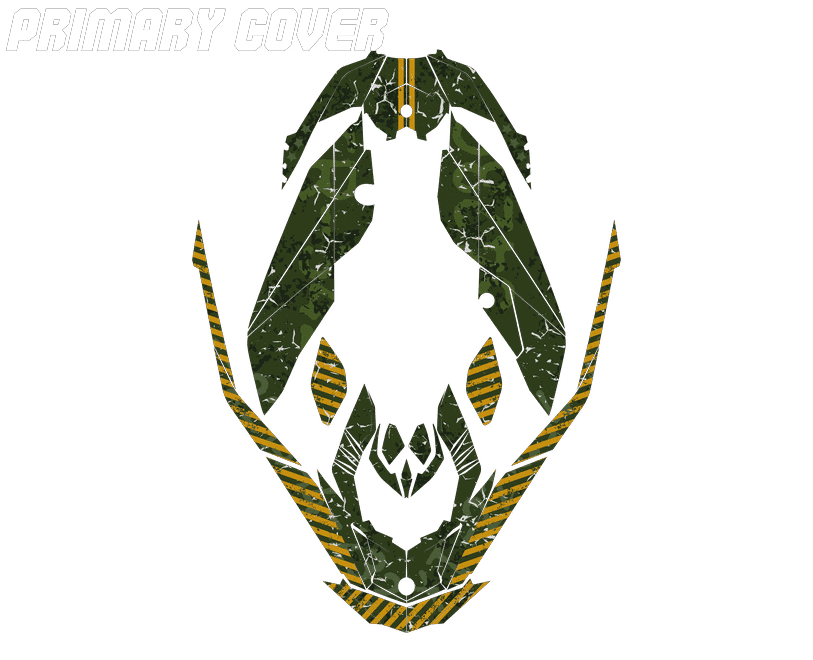 Sir! Yes! Sir! – Sea-Doo Spark / Trixx Graphics Kit
$496 – $596
Description
Customizations
Features
Additional information
Description
Militarish camo spark graphics kit for your 2-seated Sea-Doo Spark / Trixx Watercraft / Pwc / jet ski. Become a real head-turner on the beach. Decals made of high quality vinyl. Professional jet ski wrap with stickers that really sticks.Installation GuideDecal Map FullDecal Map Primary
Customizations

Do you want to add registration numbers or other elements to this design? Or do you want this design available to a different model?
Click here and describe what you want and we'll send you a preview for free!
Design your own
Do you want to design your own Sea-doo Spark / Trixx graphics kit? With the help of our templates you can. Use Adobe Illustrator to design and then generate a preview with our webservice for FREE.Design your own Spark Trixx Graphics kit
Express your ideas. Example: "I need to have the registration number 123-xxx33-au on the sides, how would that look like?". And we'll send you a preview by email.
[vc_row el_class="m-b-md"][vc_column][vc_column_text]
We only use high quality materials to ensure that the wrap stays on season after season. Pro-grade laminate that prevents scratches and UV bleaching. Choose a matte finish to stand out even more and make the wrap look more rigid. For all our decals we offer:
[/vc_column_text][/vc_column][/vc_row][vc_row el_class="m-b-md" css=".vc_custom_1511248807031{padding-left: 40px !important;}"][vc_column]
Super thick 330-430 micron Material

Tough adhesive that won't let go

Fast Shipping
[/vc_column][/vc_row]
Additional information
| | |
| --- | --- |
| Weight | 2 kg |
| Dimensions | 14 × 14 × 130 cm |
| Coverage | Full Coverage, Primary |
| Laminate | Glossy (standard), Matte |