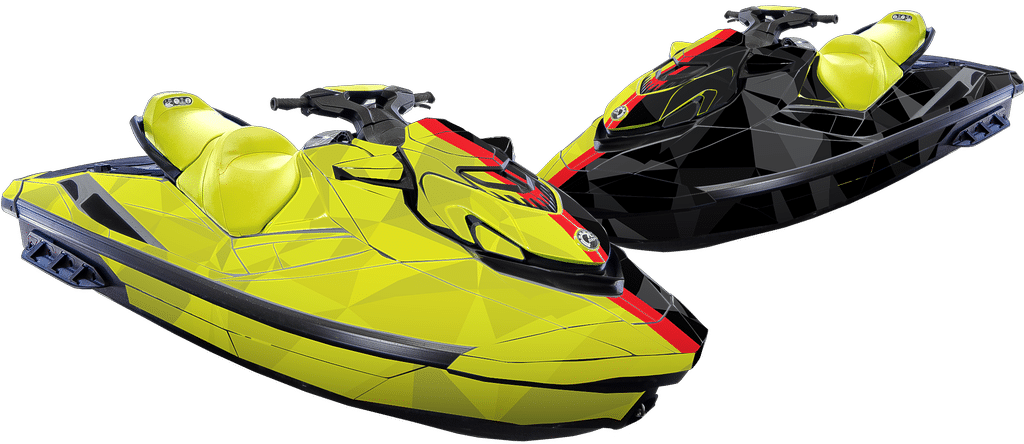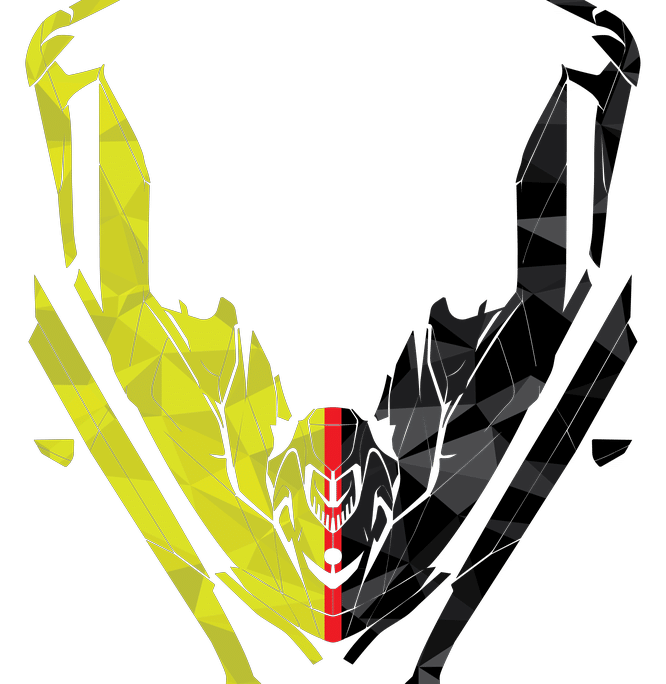 Two Face – Sea-Doo GTI / GTR / Wake / Graphics Kit
$596
Description
Customizations
Features
Additional information
Description
It's time to face the "two face", the wrap with multiple personalities. A nice and sharp design with a crystal / polygon esque pattern on both sides with a strong "m90 camo" vibe. The sides are separated by a thick line. You'll change your whole appearance just by turning around. Double the cool with this ambivalent graphics kit for your Sea-Doo GTI, GTR, Wake Watercraft / Pwc / jet ski. Become a real head-turner on the beach. Decals made of high quality vinyl. Professional jet ski wrap with stickers that really sticks.
These graphics kits will fit the following models, 2020 or newer: Sea-Doo GTI 90, Sea-Doo GTI 130, Sea-Doo GTI SE 130, Sea-Doo GTI SE 170, Sea-Doo GTR 230, Sea-Doo Wake 170Installation GuideDecal Map
Customizations

Do you want to add registration numbers or other elements to this design? Or do you want this design available to a different model?
Click here and describe what you want and we'll send you a preview for free!
Express your ideas. Example: "I need to have the registration number AB1234CD on the sides, what would that look like?". And we'll send you a preview link by email. We're trying to answer all requests, check your SPAM folder.
[vc_row el_class="m-b-md"][vc_column][vc_column_text]
We only use high quality materials to ensure that the wrap stays on season after season. Pro-grade laminate that prevents scratches and UV bleaching. Choose a matte finish to stand out even more and make the wrap look more rigid. For all our decals we offer:
[/vc_column_text][/vc_column][/vc_row][vc_row el_class="m-b-md" css=".vc_custom_1511248807031{padding-left: 40px !important;}"][vc_column]
Super thick 330-430 micron Material

Tough adhesive that won't let go

Fast Shipping
[/vc_column][/vc_row]
Additional information
| | |
| --- | --- |
| Weight | 2 kg |
| Dimensions | 14 × 14 × 130 cm |
| Laminate | Glossy (standard), Matte |